About Us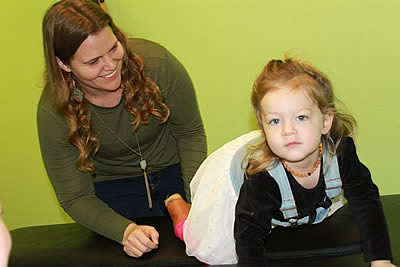 Dr. Carolyn Filla graduated in 2016 from Northwestern Health Sciences University. She moved across the country from Wisconsin to join our community, having fallen in love with southern hospitality and our beautiful mountains. Bright Futures Chiropractic opened in 2017 to provide our area with prenatal, pediatric and family chiropractic care.
We're Not Your Typical Pain Doctor
Often, people are surprised to find out that chiropractic can have profound effects on their body and mind. You may first associate chiropractic with your back or neck. Most people even have some type of pain when they first go to a chiropractor's office. For example, you might be suffering from common complaints such as back pain, general fatigue, or hormonal imbalances. When you begin care you may find your pain levels subsiding, energy levels increasing, and better overall function.
Getting healthy doesn't happen overnight. That's why we educate our patients on our focus of improving function. Rather than being pain doctors, we want to guide you and encourage you to live your best life.
Our Philosophy
We want to empower you to take control of your body, health and well-being. Particularly during vulnerable times of your life, such as pregnancy, you may feel that you don't have the right to make the choices you want. We're here to support you over your lifetime, giving you the friendship and guidance you need.
MEET DR. CAROLYN FILLA »
Our Community
In opening our practice, Dr. Carolyn has created a community within our area of like-minded people. You'll meet other moms and your kids will play together. There is support, camaraderie and love between everyone here, even if you're meeting them for the first time.
One of Our Favorite Stories
A patient who recently celebrated her 100th visit to us heard about Dr. Carolyn by word of mouth. Though she thought she'd start wellness care, the examination determined there was stress on her nervous system. The woman had struggled to hold a pregnancy and wanted to have a second child. She considered infertility treatments and other avenues after having two miscarriages.
She was able to get pregnant and carry her baby after receiving care. Thanks to chiropractic, her body could recover from stress and work as it was intended to.
Learn More Today
Contact our chiropractic office now to discuss the benefits of care! Dr. Carolyn offers complimentary consultations.
---
About Bright Futures Chiropractic | (865) 995-6208